Last day to purchase Modernism Week Home Tour Video Series
October 14, 2020 @ 9:10 am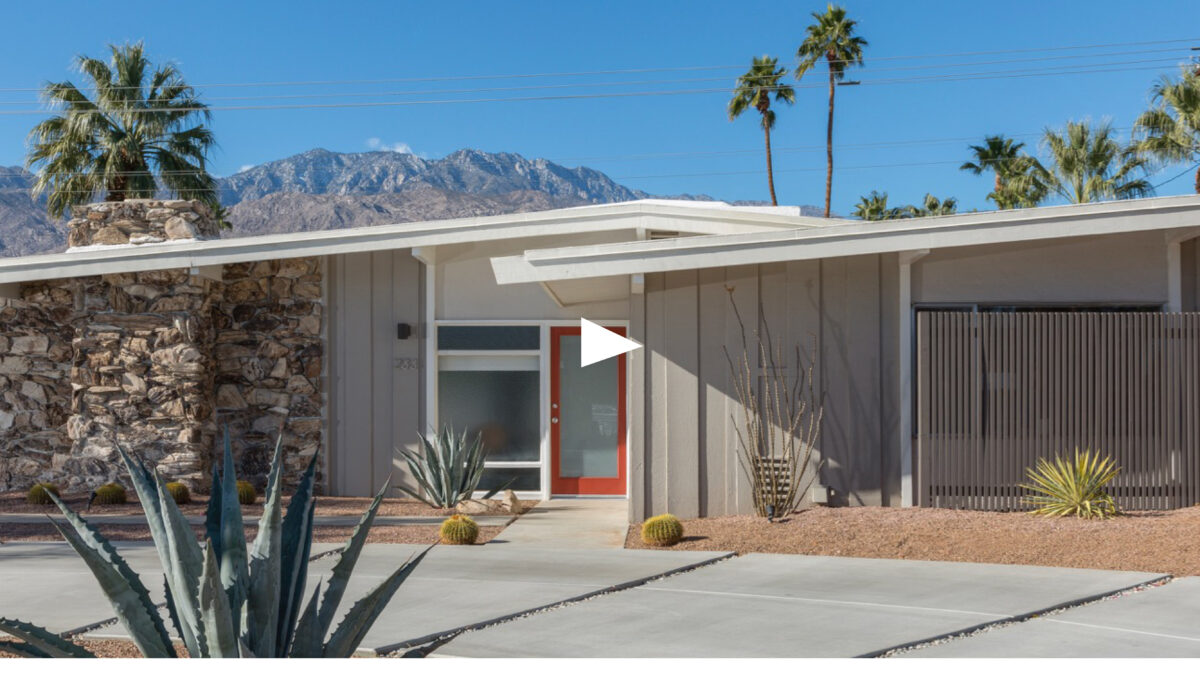 Last day to Purchase Tickets today 10/31, midnight PST. Streaming now at modernismweek.com. The Modernism Week Signature Home Tour Video Series created, produced, and hosted by Maureen Erbe is a specially-produced video home tour series that takes you inside some of Palm Springs' most significant homes. 
Tour five Palm Springs modernist architectural homes; walk through the interiors, gardens and grounds and see what makes the Palm Springs desert architecture and lifestyle unique. Meet the homeowners and other special guests. Your host is the creator of the series and curator of the selected homes, partner in Erbe+Blackham, and Modernism Week Board Member, Maureen Erbe.
As well as helping our clients buy and sell houses in Los Angeles and Palm Springs, we love everything architecture and design and have been busy producing this video series in Palm Springs. When the pandemic threatened the annual Modernism Week event, which normally brings thousands to Palm Springs, we decided to bring the event–and Palm Springs–to people all over the world, to allow anyone to visit Palm Springs and tour these homes from wherever they are and watch in the comfort of their own homes on their own devices. We are excited to take you inside these homes; it will be informative and entertaining. We hope you'll join us! Learn more and purchase tickets at modernism week.com,
Streaming now at modernismweek.com and concludes October 31. Once purchased, programs will be accessible for online viewing for 30 days.