Just Sold! 14 Offers. 14 Days on Market
November 10, 2020 @ 1:12 pm
225 North Orchid Tree Lane, Palm Springs
Our clients' offer was the winning offer out of of 14 multiple offers! Not easy in this market. We represented the happy homeowners and our strategy got them the property! Palm Springs, as many areas, is on fire, a very busy and competitive market. Many reasons–interest rates are low, many are working virtually from home, and now, for some, home can be anywhere! Some are leaving the city, others are ready for a second home, and some are looking for rental/income properties. We are so proud to be the winning offer for our elated clients.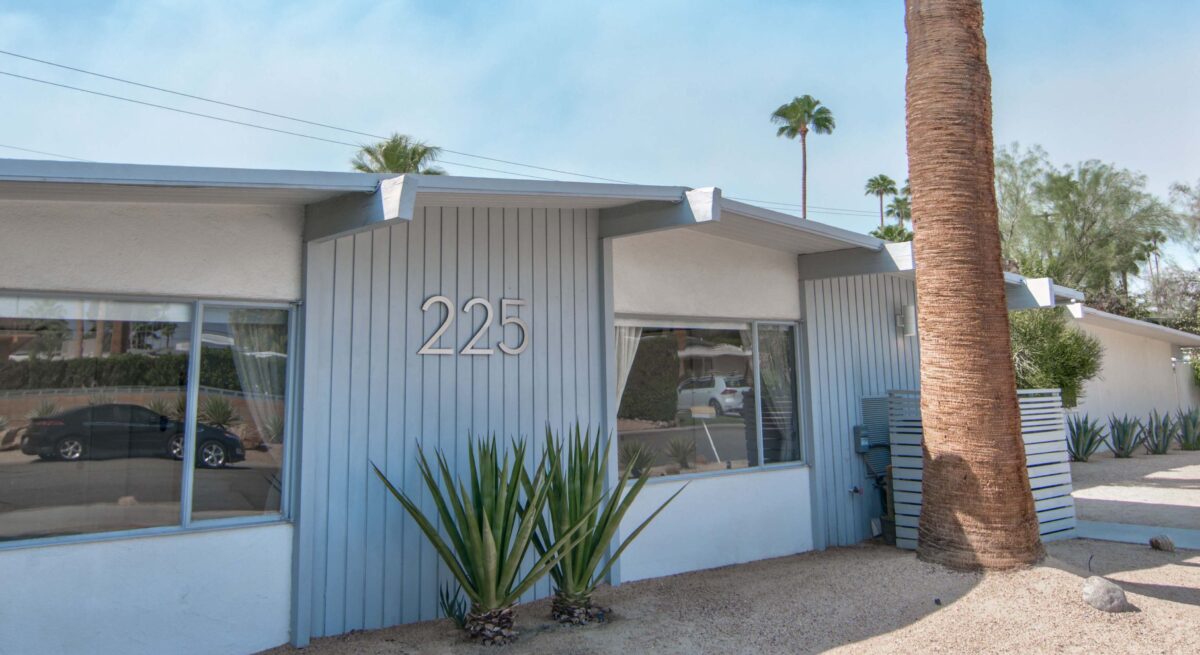 This quintessential William Krisel designed and Alexander & Co built midcentury is located in Sunrise Park, Palm Springs, a desirable neighborhood full of vintage Krisel's. This property is also a popular revenue-producing Airbnb. Our clients were looking for a city-escape second home that could also work as an income property. We found this architectural gem that they will enjoy as a second home for themselves, as well as a profitable rental.
They purchased the property furnished, not uncommon in Palm Springs, and they are looking forward to adding a few of their own personal touches. We have restored several homes in the area, and will help them with some useful resources. They will enjoy the spectacular mountain views, the saltwater pool and spa, the great room, and multiple seating areas indoors & out, as well as finished concrete floors, exposed tongue & groove ceilings, huge walls of glass, the electric vehicle charger, and everything else in this home that is updated throughout! Understandably they are super excited, as are we to get them this amazing property!
The property was built in 1958 by the Alexander Company and designed by Architect William Krisel, who is known as a pioneer of mid-century residential and commercial architecture, who designed affordable homes and tract homes with a modern aesthetic—ideals so relevant today. Tract housing often implies cookie-cutter, but in Palm Springs, Krisel varied homes' rooflines, paint schemes, and setbacks from the street so no two tract homes looked the same — despite all having one basic floor plan. He also popularized the iconic "butterfly" roof. His homes featured open floor plans and clerestory windows that bring in more light, so the space is not held in by four walls, it goes as far as your eye can see.
Born in 1924, Krisel graduated from the University of Southern California in 1949, his portfolio includes the House of Tomorrow, the Ocotillo Lodge, and the Twin Palm Estates in Palm Springs. The Getty Research Institute, which holds Krisel's archives, notes that he and his partners are responsible for more than 40,000 units of housing in Southern California, bringing the aesthetics and values of casual indoor-outdoor living to the masses.
Krisel's work had modernist and elegant touches include iconic brick fireplaces, patterned concrete block walls, post and beam construction, clerestory windows for light, big panes of glass to bring the outdoors in—revealing the mountain views in Palm Springs with homes accented by palm trees, air conditioning and swimming pools, notes an Associated Press story in The New York Times.
William Krisel had a long life and career and life, he reflected to NPR, "I've had a very happy and successful career, and I've achieved what I set out to do: create housing for the masses that they could afford and that would change their way of living and make life more enjoyable."
Read more about William Krisel at:
https://www.npr.org/sections/thetwo-way/2017/06/06/531751099/william-krisel-architect-who-helped-define-california-modernism-dies-at-92
A Few of Our Renovations in Palm Springs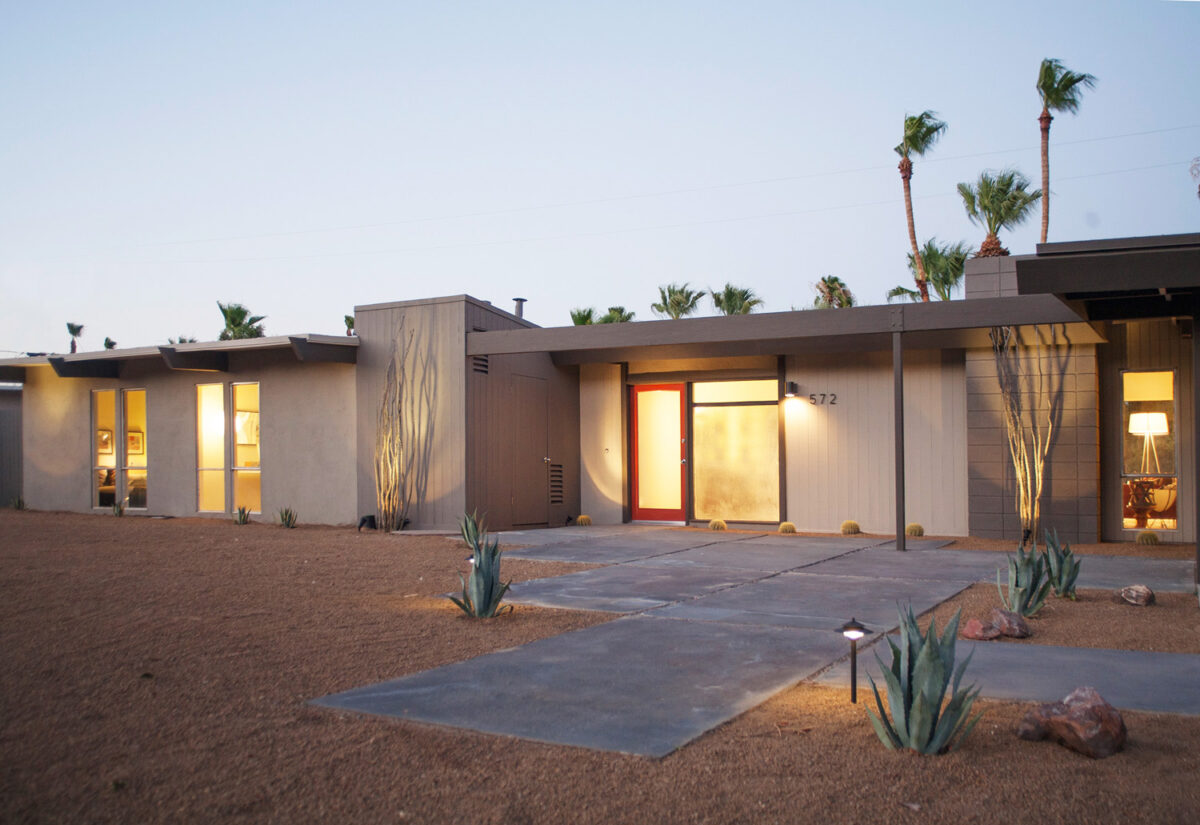 We have renovated several Krisel's in Palm Springs. We purchased this 1958 mid-century modern Palmer + Krisel-designed Alexander home, located in the center of downtown Palm Springs' historic Ramon Rise neighborhood, also known as Little Beverly Hills, in a state of disrepair, with a host of inappropriate "remuddles" made through the years. We renovated and restored this hidden gem with careful attention to period architectural detail. A wood paneled apartment was re-designed to function as one of two master suites, featuring an all new master bath and twin walk-in closets. The renovation also included a brand new pool, all new kitchen, re-surfaced micro-coated concrete floors, central AC w/dual zone control, three all-new bathrooms, and new floor to ceiling windows and sliders that open to the large backyard. The large, newly landscaped drought-tolerant property featured outdoor lighting, an automatic water system, and a new exterior layout and hardscape that maximized space for lounging, entertaining and enjoying the mountain views. Remodeled in 4 months. Sold in 4 days!
Another Krisel We Renovated in Palm Springs